The Jana Quarter Horse Advantage:
Located in the south central mountains of Pennsylvania, the Jana Quarter Horse Farm owned by Jack and Nancy Ashman, have raised foundation-bred ranch/versatility quarter horses for a half century. Central to their program is Jana Whiskey Blues, a son of Jana Can Bee Blue, a grullo roan stallion carrying the blood of Jackie Bee, Three Bars and the great cutting horse, Music Mount. Currently, a blue roan, Blue Valentine-bred stallion stands as an outcross. The program's broodmare band carries not only the blood of these greats, but also the blood of King, Leo and Joe Hancock. Each year Jana Quarter Horse Farm offers approximately twenty cowboy-colored foals -- blue roans, red roans, duns, palominos, blacks -- with excellent dispositions, sound horse conformation and line-bred pedigrees containing the five most influential stallions in the history of the breed. With a half century of experience, the Jana Quarter Horse farm is one of the longest and largest breeders of ranch-versatility horses in the East.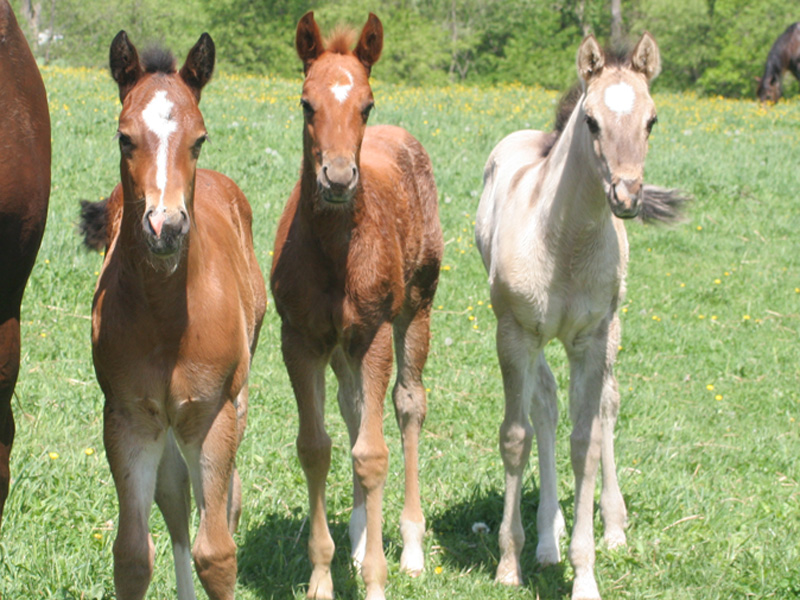 *** Website Updated *** 2019 Foals are here!
After a several year hiatus due to some challenges, we finally have been able to update our website with our new 2019 foals. All of our current inventory is up to date, and we are still expecting two more babies this year.
A very special thanks goes out to all of our friends for their support these past two years!
--Jack and Nancy